Now a New York Times Bestseller!
Floret Farm's
A Year in Flowers
Designing Gorgeous Arrangements for Every Season
Brimming with gorgeous photography and practical design techniques, this new book by beloved flower farmer and floral designer Erin Benzakein illustrates beautiful seasonal bouquets that anyone can make and everyone will enjoy.
Each seasonally-inspired chapter engages and encourages readers to observe the colors and textures of the natural world around them and incorporate locally-grown ingredients while creating centerpieces, posies, and other floral arrangements.
A Year in Flowers is now available from bookstores and online retailers.
Live a Flower-Filled Life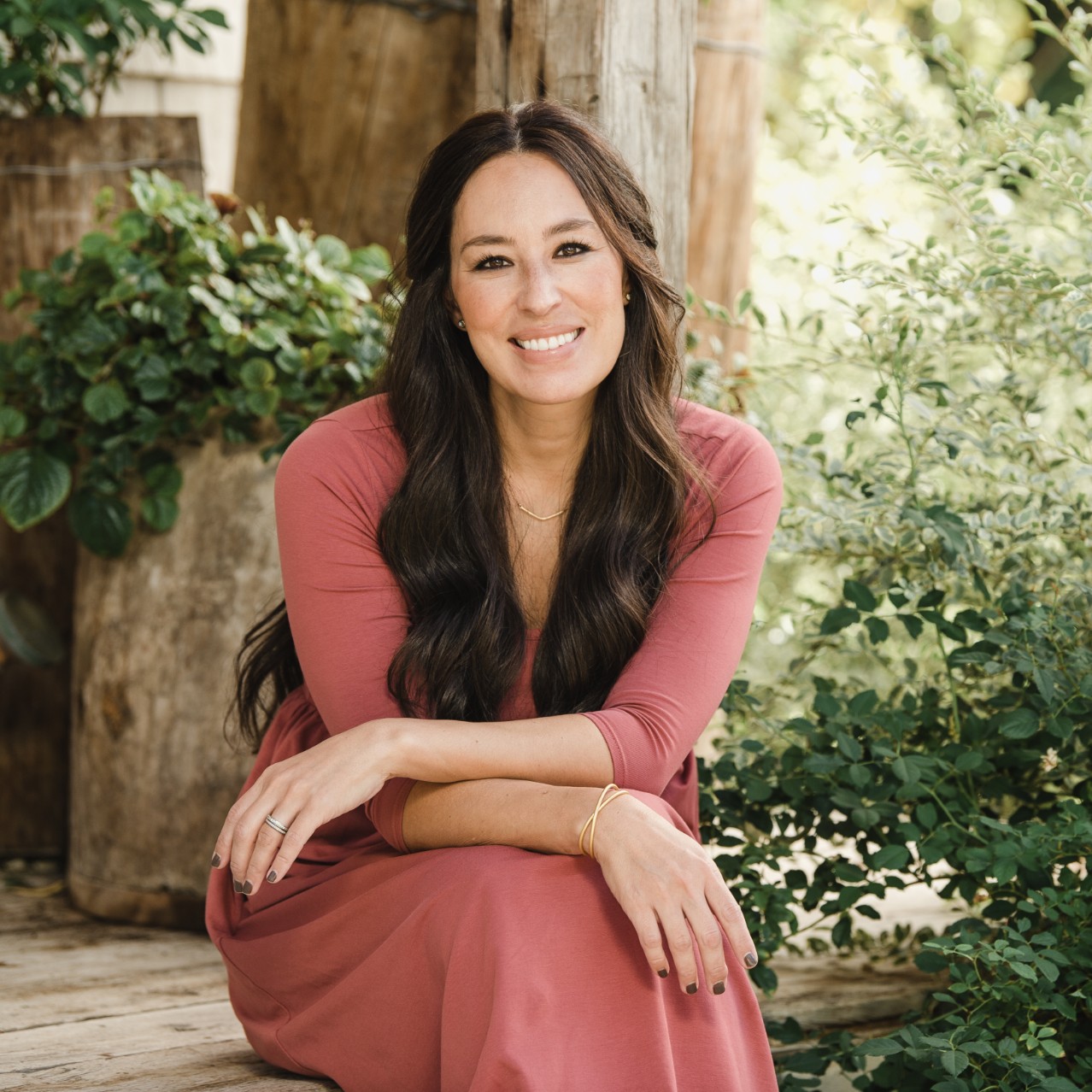 Floret is such a magical and breathtaking place. Erin has an extraordinary gift of taking her creative vision and seeing it through from concept to completion in a way that is both tangible and beautiful. I'm truly inspired by her talent and creativity, and once you've unpacked the contents of these pages, I know you will be too.
JOANNA GAINES
FREE BONUS VIDEOS
Available exclusively with your purchase of A Year in Flowers
Watch the pages of A Year in Flowers come to life as author Erin Benzakein takes you into the Floret fields and design studio to make a hand-tied bouquet using seasonal flowers.
In these video tutorials you'll learn:
How to harvest cut flower garden favorites including dahlias, zinnias, and yarrow
Design techniques for creating a hand-tied gift bouquet
How to wrap your gift bouquet to provide a pretty finishing touch
These free bonus videos are available exclusively with your purchase of A Year in Flowers. The bonus also includes a downloadable supply and ingredient list for creating your own hand-tied bouquets.
HOW TO CLAIM YOUR BONUS
Follow these 2 simple steps to get your free bonus videos & printable guide
Buy The Book
We love local! Please purchase A Year in Flowers from your locally-owned bookstore or one of the following online retailers:
Claim Your Gift
After purchasing the book, copy your receipt number and complete the form below.
Upon receipt of your submission, we'll send you an email with your bonus materials.
This book is so much more than A Year in Flowers. It is the work of a passionate team of articulate artists led by grower and visionary Erin Benzakein, who has been an important proponent of small farms with big ideas. Erin's romantic ideas have been turned into a real flower and seed business, as well as a social media teaching phenomenon and a source of valuable content for the home gardener and flower lover.
Martha Stewart
PRAISE FOR A YEAR IN FLOWERS
Erin cultivates beauty in everything she creates. In her first book, Cut Flower Garden, she welcomed us to her fields to learn how to grow exquisite blooms. In A Year in Flowers, she provides gorgeous tutorials on how to make stunning bouquets and arrangements that will bring you joy everyday. Her tone is warm and encouraging graciously instilling confidence in us all to jump in and create.
Ariella Chezar
Author of Seasonal Flower Arranging and The Flower Workshop
The magic of Floret arrangements is now demystified! Erin's guide is inspired, encyclopedic and exceptionally gorgeous.
Amy Merrick
Author of On Flowers: Lessons from an Accidental Florist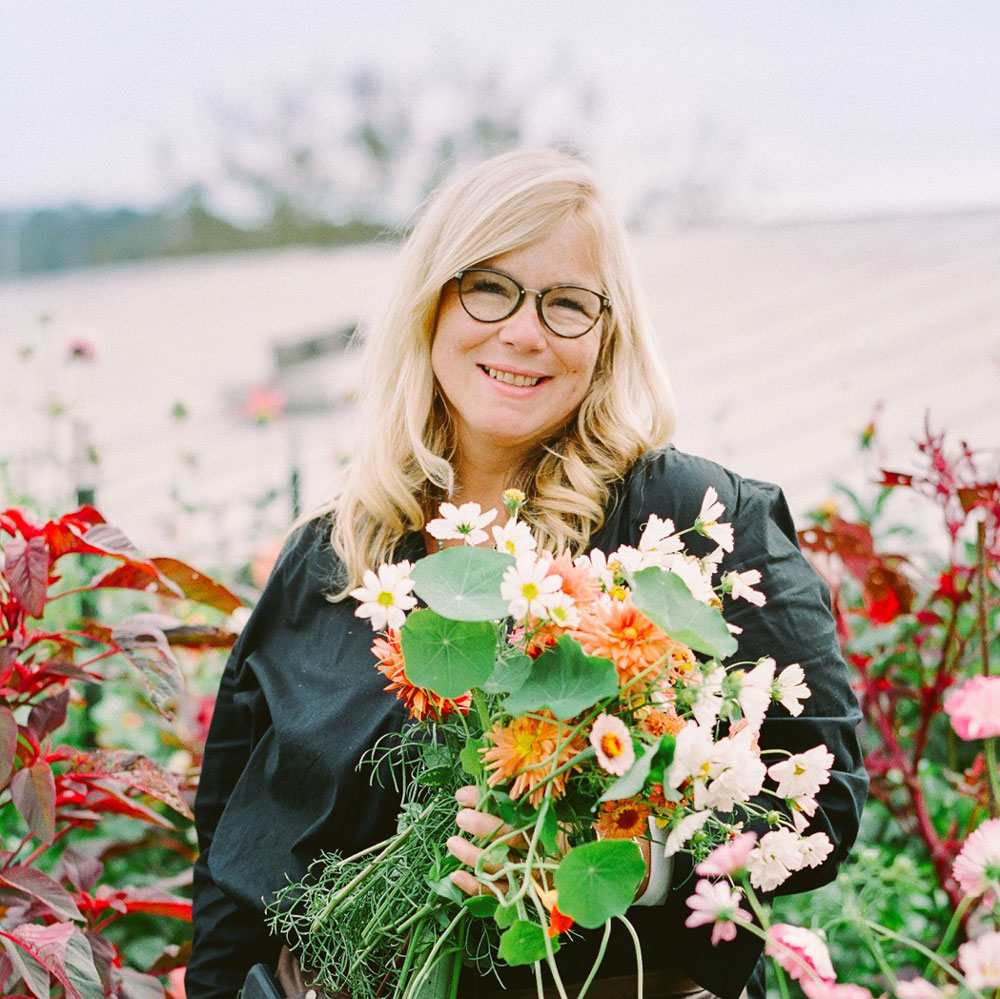 As someone that highly regards the art and profession of floristry and the sanctity of every bloom, I must commend Erin on this incredible book. It will serve as an incredible resource and provide endless inspiration for those that hold flowers and the beauty they create dear to their heart.
Holly Chapple
Holly Heider Chapple Flowers
I haven't seen another resource like this, and I am convinced there is something for everyone in every season within the pages of this book. The images will pull you in, and leave you with a longing to create… and the in-depth knowledge that is written within the pages will equip you with everything you need to design a wide variety of floral arrangements. I'm grateful for this tool book that will surely inspire and guide all of us in the floral industry and beyond.
Steve Moore
Founder of Sinclair & Moore
Floret Farm's A Year in Flowers provides thoughtful and concise directions for both budding and experienced floral designers, all of whom will welcome this reference to their shelves. The organization into seasons, with styles described for each, lets growers and designers easily come back throughout the year for inspiration and instruction.
Judy Laushman
Executive Director of the Association of Specialty Cut Flower Growers, Inc.
Press Inquiries & Contact Information
Frequently Asked Questions
How do I get copies of the book to sell in my shop?

If you are interested in stocking the book, please contact: [email protected]

Is your book available internationally?

Signed copies of the book are available for purchase and can be shipped internationally via the Floret Shop. The book is also available from several international booksellers. Please see the list of online retailers in the Buy Now area below.

Is Erin available to do a book signing or speak to my garden club or group?

At this time, Erin is not available for events or speaking engagements.

Is A Year in Flowers available in other languages?

Floret Farm's A Year in Flowers has been translated into Russian and Chinese.